Action Alert
UU Falmouth, Check Out these Action Alerts: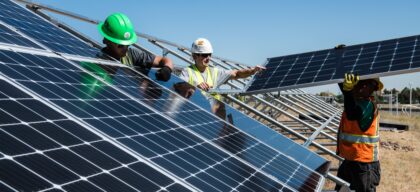 Switch to 100% Local Renewable Electricity today!
You can sign up in one quick free call. For less than 1/2 of 1% additional cost you will become a first responder to the climate emergency and eliminate your negative contribution to electrical greenhouse gases in the atmosphere.  By signing up you will be purchasing renewable energy, creating an increased demand for renewable energy projects, and directly funding the construction of those projects. Just make one call to 1-800-381-9192 to Cape Light Compact's NextEra energy provider. Tell them that you want to sign up for 100% local renewable electricity. Give them your name, address, and Eversource account number and they'll safely take care of the rest with no changes for you except how it will show up on your Eversource bill.
This is one of the simplest and most immediate things you can do to reduce our carbon footprint today.  If every one of UU Falmouth's members and friends made this simple switch, the impact would be momentous. Please call today.
Our goal is to have everyone on 100% renewable electricity by the first day of summer, June 20th. "It can be done". Together we can change the world.
Click here for Cape Light Compact website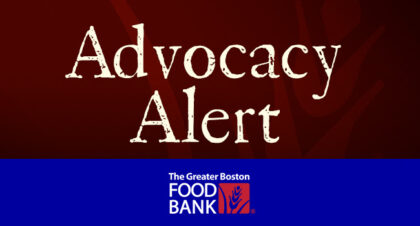 The new legislative session is upon us, and we need your help to make sure that legislators know what The Greater Boston Food Bank (GBFB)'s priorities are.
At GBFB, we're focused on advancing policy that accelerates current food access programs that help alleviate the current hunger crisis while also supporting sustainable, root-cause policies that intersect with hunger relief and advance equity.
The list of GBFB policy priorities for the 2021-2022 legislative session can be found by following this link:  GBFB Advocacy Link Click Here
Call to Action
Call your state legislators and urge them to support or cosponsor the budget and legislative priorities outlined above.
Share the word on social media!
Suggested social media post: "[Insert Tag for Legislator] – Please prioritize $30M for MEFAP, $13M for HIP, and the campaigns for Hunger-Free Campus, Feed Kids, closing the SNAP Gap/Common App Gap, and @LiftOurKidsMA this session! @Gr8BosFoodBank @ProjectBread @MassLawReform @NASWMA @MAFoodSys #MApoli"
Contact your Representatives
STOP PROPOSED MACHINE GUN RANGE AT
JOINT BASE CAPE COD