Whole Life Learning
Debi Keller-Wood, our Director of Family Ministries, has created an online newsletter for UUFF families. Click here to read all about it!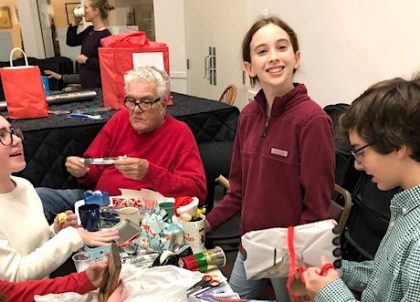 Whole Life Learning is our lifespan religious education program. We offer children, youth and adults opportunities to develop personal, meaningful, spiritual beliefs and values creating a basis for life-long religious growth. Our program explores diverse religious beliefs, instills social and personal responsibility and encourages respect and reverence for all life.
We value our children as part of a loving community where they feel safe, respected and accepted. The children and the FF program are an integral part of the life of the congregation.
Deborah Keller-Wood is the Director of Family Ministries and is supported and guided by Reverend Kohlmeier and the Family Ministries Committee. Classes are taught by Debi and volunteers who are members of the congregation. Parents and others are always welcome to attend Family Ministries Committee meetings and to serve on the committee.
Nursery care is available during Sunday Services for infants, toddlers and preschoolers.
View our Whole Life Learning Google calendar here.
Download our Faith Formation Registration Form here.
Learn more about the various programs we offer:
Here is a link to the UUA's video of "Re-imagining Sundays". Scroll down to Thursday, 6/21. Then click on GA2018 #235 – Re-imagining Sundays: the Future of Faith Formation.
For further information, please contact Family Ministries Director Debi Keller at (508)457-0449 or
dre@uuffm.org.