Whole Life Learning
Meet Saramaria Allenby, our new Director of Whole Life Learning!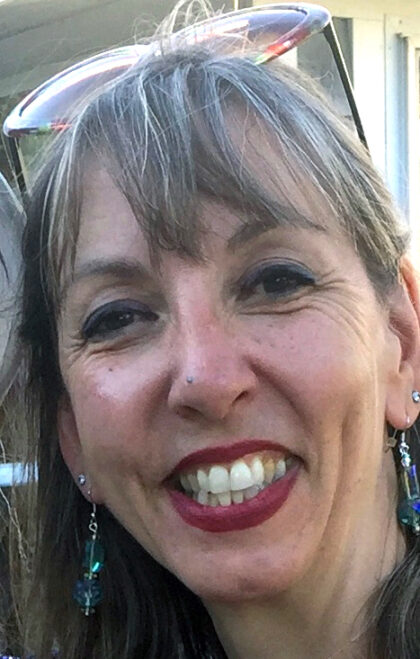 'Rev. Saramaria Allenby is an ordained minister in the United Church of Christ.  She holds a Master's of Divinity from Union Theological Seminary and a Bachelor of Liberal Arts with a concentration in psychology and sociology from Western New England College.
She has served as Spiritual Care Advisor at Gosnold Inc. in Falmouth, MA for six years.  Her work there involved support of those in recovery from substance use disorder (SUDs).
Saramaria grew up on Cape Cod and is a life-long learner.  She is married and has two children and two cats. She spends her free time reading and volunteering in the Falmouth Public School system.'
---
News about our program "Widening the Circle" – The UUA Commission on Institutional Change: What it means for UUFalmouth and for Unitarian Universalism.
Click here for UU Falmouth's series of presentations.
---
Whole Life Learning: Greetings learners of all ages!
We are connecting and learning together "virtually" while the meetinghouse is closed for safety.  Some events are happening already, and we're busy planning more:
For Adults: Presentations, films, and discussions to probe issues we care about (e.g., current events that relate to social, racial, and environmental justice) as well as our new Butterfly Hours casual open-mic storytelling via Zoom
.
For All Ages: A variety of special multi-generational events, including holiday parties, beach cleanups, and Family Butterfly Hours (a multi-generational version of our casual open-mic Zoom storytelling).
For Children & Youth:

For Babies & Preschoolers: Professional child care in the nursery (once we are in the Meetinghouse again)
For Children: Stories read aloud, arts and crafts, and activities inside and outside
For Middle Schoolers: Popular UU programs – OWL, Neighboring Faiths, and Coming of Age – as well as Youth Group
For High School Youth: Social, racial, and environmental justice projects, and get-togethers just for fun – all determined by the youth and their Youth Group advisor.
Underlying our activities are our shared values, expressed in the Unitarian Universalist Principles, and the desire for personal growth and connection.
Please see the Sandwich Road Menu (our weekly newsletter) for this week's events and see the Calendar for future events and meetings.
New to UU Falmouth?
To get links to our online events so you can join us, please email Kit, our administrator, at admin@uuffm.org or call her at (508) 457-0449.
To find out more about Whole Life Learning, contact us at
WLL@uuffm.org
.