About Sunday Services
Sunday Service is held at our UU Falmouth Meeting House. The Service will also be offered on Zoom at the regular login. Coffee Hour takes place after the Service and on Zoom. Check this month's Sandscript, listed on the Communications page, for specifics.
To Join via Zoom email admin@uuffm.org for info
Monday – Wednesday – Thursday – Friday, 9 – 2 PM.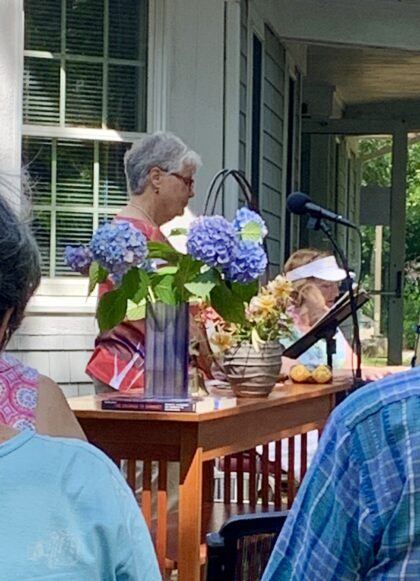 Sunday Services are from 10 to 11am followed by Coffee Hour, a time to join with members and friends. Visitors are always welcome.
Most of us dress casually for services. The sanctuary is air-conditioned in summer.
The building is on one level and restrooms and facilities are wheelchair accessible. Ample parking is available.
Our worship services are the spiritual heart of our community – please join us at Sunday worship.