Economic and Environmental Justice
The Unitarian Universalist Fellowship of Falmouth is concerned about economic and environmental justice.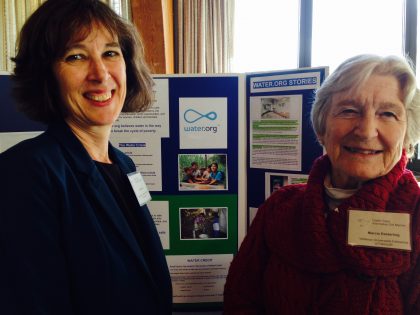 Green Sanctuary
We are a UUA accredited Green Sanctuary congregation. This means we have made a commitment to make every aspect of congregational life as sustainable and environmentally responsible as possible.  Here is the original application to UUA that was submitted in May 2009:

UUFF Green Sanctuary Report May10 2009
UUFF is beginning the process of renewing our Green Sanctuary commitment.  This effort requires the participation of the fellowship.
Green Update for Members & Friends:
The UUFF Green Sanctuary efforts continue towards re-accreditation and beyond. We have started to reach out to the many Fellowship committees and initiatives to see what we have done, are doing, and plan to do in support and protection of our environment. Please let Don Mallinson know what your efforts are on behalf of UUFF. If you would like to initiate other activities or changes in how we operate green as a fellowship please get in touch with Lew Stern. We look forward to keeping you updated on our green sanctuary efforts. We represent you. Thanks for everything you do on behalf of our environmentally positive fellowship.
What's new with Drive Green with Mass Energy
Contact Lew Stern for more information:  lewstern@comcast.net
Fair Trade
We support economic justice by selling Fair Trade coffee and chocolate after Sunday Services. Fair Trade means that these products are directly exported by small producers in developing countries. Our purchase of these items empowers these small scale farmers and their communities. Contact Julia Withers if you want to order a case of coffee or if you have special requests for chocolate.
Links to environmental justice organizations