Environmental Action

Our Fellowship acts to promote and preserve environmental justice.
The seventh UU Principle is "Respect for the interdependent web of all existence of which we are a part." At UUFF we help each other to act as environmental stewards. We strive to live "green" as individuals, as a community, and with other groups on the Cape and around the planet. (An article by Reverend Bob Murphy of the Unitarian Universalist Church of Tarpon Springs, FL: Environmental Justice and the Unitarian Universalists

We are a UUA accredited Green Sanctuary congregation meaning we have made a commitment to make every aspect of congregational life as sustainable and environmentally responsible as possible.
UUFF's Green Sanctuary Vision
We proactively seek out ways to preserve our environment and the natural beauty and wonder of our planet and all living things around us.
We learn and educate each other for green awareness, knowledge, and empowerment.
We live green in everything we do at UUFF and in all parts of our lives.
We serve as green citizen-scientists, seeking and trying out new possibilities and actions to sustain our planet
We collaborate with other green organizations for greater impact
UUFF is offsetting over a ton of carbon with our solar panels last month alone. Our solar really makes a difference while saving us money at the same time. Why doesn't everybody switch to solar? If every UUFF member relied on solar, guess how much we could together reduce our carbon footprint.
Did you come close to our estimate of how much we could together reduce our carbon footprint if every UUFF member relied on solar energy? The answer is over 2000 metric tons of carbon emissions per year and over $200,000 in electric bills. If you don't have solar for your home and want to look into it try going to https://www.solar-estimate.org
Monthly Energy Production Report for Unitarian Universalist Fellowship of Falmouth
Don Mallinson's Letter to Cape Cod Times
David Dow: Cape Cod Times July 18
UUFF is now a member of the FAITH COMMUNITIES ENVIRONMENTAL NETWORK
From the Cape Cod Climate Change Coalition: Twenty Actions to Reduce you Carbon Footprint
A Timeline of Earth's Average Temperature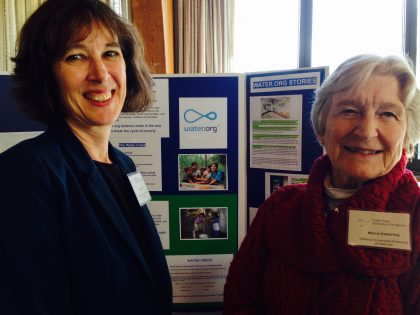 Links to environmental justice organizations: