Welcome to UU Falmouth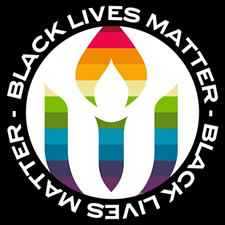 Log in to our Members & Friends pages for information on how to access our streaming Sunday Service. If you haven't created a login and password yet, now is a good time to do so! Remember, only Members & Friends listed in our latest Directory have access.
The access link can also be found in your email.
---
THE MEETINGHOUSE IS CLOSED FOR ALL IN-PERSON EVENTS AND USE UNTIL FURTHER NOTICE. However, our Fellowship is NOT closed. Stay up-to-date with this week's Sandwich Road Menu and this month's Sandscript by clicking on Communications. Our Sunday Services are NOT cancelled; they are being held online!
---
Whether you are looking for a spiritual home, a Sunday School for your children, or a caring community of friends where you can explore, learn, grow, and serve… we hope you will find it at the Unitarian Universalist Fellowship of Falmouth.
Read all about UU Falmouth under our About Us tab above.
Join us for Sunday Service at 10 AM or reach us via the contact information below.