History of Our Fellowship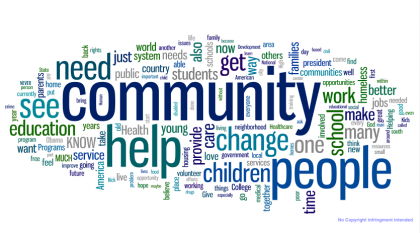 The Unitarian Universalist Fellowship of Falmouth was founded in 1959. That spring, sixteen Falmouth residents and friends joined together to create a Unitarian organization that would affirm a free and responsible search for truth and meaning. Most of these founders were parents of young children. Fellowship records from that time say, "The major but not the exclusive interest was the establishment of a Sunday school." The Unitarian Fellowship of Falmouth was formally recognized by the Unitarian Association on May 27, 1959.
For two years, lay-led religious services were held on Friday evenings in Falmouth's Community Center and Sunday school classes were held in members' homes. In 1961, when the national organizations of Unitarians and Universalists joined together, the congregation adopted its present name, the Unitarian Universalist Fellowship of Falmouth.
In 1962, the Fellowship began to meet at the Quaker Meetinghouse in West Falmouth. Many members and leaders during the early years were scientists, teachers and others involved with the marine sciences. Rev. Kenneth Warren, the pastor for the Unitarian Church of Barnstable, and Reverend William E. Gardner, and others, served as consulting ministers. During the 1980s services were led by visiting ministers and seminarians and, with active support from the UUA, the congregation grew.
In 1988, members voted to seek a full-time minister and establish a meetinghouse of their own, calling the Rev. David Nash Williams in 1989 as the first full-time spiritual leader. The Fellowship purchased 3.2 acres of land from the Falmouth Jewish Congregation in 1992 and three years later, in December 1995, we held our first service in the new meetinghouse at our current location.
When in 1999 Rev. Williams was called to a new pulpit, the Fellowship conducted a year-long search that culminated in calling Rev. Robert Murphy, a Harvard Divinity School graduate who had served Unitarian Universalist congregations in the American South. Debi Keller-Wood, the congregation's first certified Director of Religious Education, joined the staff in 2013. Rev. Bob moved to Florida in 2015 to develop an environmental justice ministry.
In Spring of 2017, we called our current minister, Rev. David Kohlmeier, to serve our Fellowship.
For over five decades, we have welcomed people of diverse beliefs who agree with Unitarian Universalist Principles and who wish to be together in a multigenerational fellowship. The years since 2000 have seen strong growth in the congregation's music and religious education programs for children, youths and adults. Now, in its second half century, the congregation has over 250 members and friends and is a respected voice in the community. Together, we try to help each other and we try to change ourselves and this world for the better.
Read "The Case of the Missing Unitarians" for a fascinating brief history of UUs in Falmouth… and why we're not on the Green. Article courtesy of The Falmouth Historical Society.
The link will download the story onto your computer.