Adult Education
The Director of Whole Life Learning plans and organizes events that may be led by UUFF Members and friends or other local experts. Our relevant and informative programs cover topics of fellowship as well as those of local, national and international interest.
Click on the EVENTS Button for the most current Adult Ed programs, or check the Calendar, the weekly Sandwich Road Menu and the monthly Sandscript for dates and current topics.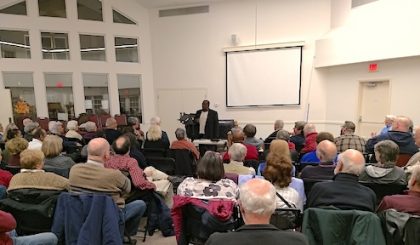 The Adult Education Committee meets the First Tuesday of each month in the Library. Please come and share your ideas for programming that will benefit our congregation and friends.